2nd April 2017
No Comments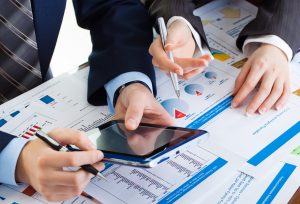 Money Purchase Annual Allowance (MPAA)
The MPAA applies to individuals who have drawn any income benefits under the current pension flexibility rules. It was designed to limit pension income being recycled as fresh, tax-relieved pension contributions.
From April 2017 the MPAA will be reduced to £4,000. The Government does not consider that earners aged 55 and over should be able to enjoy double pension tax relief, such as relief on recycled pension savings, but does wish to offer scope for those who have needed to access their savings to subsequently rebuild them. There may be some exemptions following consultation.
Foreign Pensions
The tax treatment of foreign pensions is to be more closely aligned with the UK's domestic pension tax regime. By bringing foreign pensions and lump sums fully into tax for UK residents, to the same extent as domestic ones.
Starting rate for savings
The band of savings income that is subject to the 0% starting rate will remain at its current level of £5,000 for 2017-18.
LISA Lifetime Individual Savings Account
In April 2017 a new Lifetime ISA will also be introduced for younger savers. Anyone under the age of 40 will be able to open a Lifetime ISA and save up to £4,000 each year until the age of 50.
Money put into this account can be saved until you are over 60 and used as retirement income, or you can withdraw it to help buy your first home.
The Government will provide a 25% top-up, so for every £4 saved the Government will add £1. If you put in £4,000, the Government will add £1,000.
Savers will be able to access their money at any time before they turn 60, but will lose the Government bonus (and any interest or growth on this). You will also have to pay a 5% charge if you withdraw any money before you are 60.
ISA Allowance £20,000
Saving with Individual Savings Allowances (ISAs) are continued to be supported by increasing the ISA limit from £15,240 to £20,000 in April 2017.
Savings Bond
New market leading savings bond through NS&I, detail to be announced at the next Budget, it is expected that the new investment bond will have an interest rate around 2.2% gross and a term of 3 years. Savers being able to deposit up to £3,000.